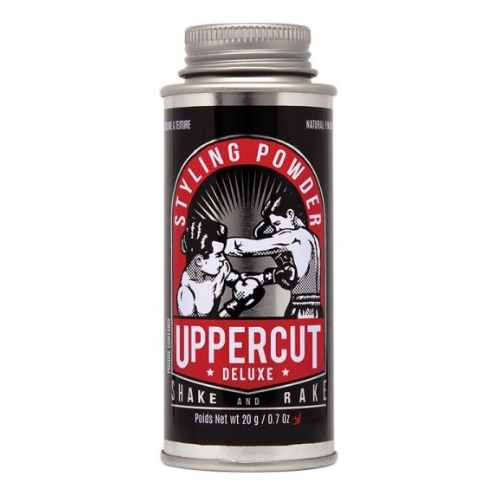 Uppercut Deluxe Styling Powder - 20g
£13.50
Availability: In Stock more than 10 Item(s)
---
Uppercut Deluxe presents the newest addition to their styling line up - Styling Powder. Uppercut Deluxe Styling Powder adds volume and texture with a natural finish.
For the ultimate in fuss free styling, just 'Shake and Rake'
This reworkable product is remarkably versatile, from adding volume to thin hair to creating texture to relaxed styles, it's almost too easy.
---
---